PROJECT MANAGER SHIPYARD MEYERWERFT
40 HOURS
Bolidt is looking for a project manager who will be located in Germany to take overall responsibility for the exciting projects Bolidt carries out here. We are looking for an adventurer who not only is stress resistant, but actually thrives on working under enormous time pressure.
In Papenburg, on the north coast of Germany, 3 vast cruise ships leave the Meyerwerft each year. First the hull is constructed from steel, then the ships – usually longer than 250 metres, with room for 4,000 passengers – are fully fitted out. Bolidt has been working on the shipyard for 20 years and is one of the few subcontractors holding a long-term contract. This demonstrates that we deliver excellent work in Papenburg. We provide 3 cruise ships per year with thousands of square metres of synthetics; both the exterior and interior decks as well as the balconies feature systems from Bolidt.

We are proud of our collaboration with the shipyards and our flexibility to adapt to their wishes during the installation phase.
Andy Healey
Working at the shipyard
Working in Papenburg is physically challenging. Materials have to be carried to where they are needed and installing the synthetic systems is a tough job. Working on a large cruise ship also means a lot of walking, especially going up and down stairs. The upper deck can easily be 70 metres up and during construction of the ship there are no elevators yet. Besides physical, the work is complex. There are about 6,000 people of different nationalities and cultures working at the shipyard. Together, they have to ensure that the ship is delivered on time. The time pressure is immense. The launch date of a cruise ship is fixed. How that deadline will be met, is up to all the companies involved in the project. This requires a lot of consultation and collaboration, but above all smart planning. To add to the complexity: work is usually being done on 3 ships at the same time.
Project Manager for Bolidt
As a project manager for Bolidt you know the ropes: consulting with the various parties involved and getting the job done together. Extra challenge: while Bolidt is installing its systems, many other subcontractors cannot get on with their work. You have to win people over, get them on your side and convince them of your approach. You should therefore have the ability to build a good network at the shipyard and maintain business relationships with everyone. Not only will you be dealing with the management team of the shipyard and the owners of the ships being built, but also with all the other subcontractors and of course with our own team totalling around 70 people who, in one way or another, work for Bolidt.
You have a natural flair for running a project effectively; hard work alone is not enough to make the deadline. You are flexible in coping with setbacks: if it cannot be done now, the work will have to be done at a different time, if needs be over the weekend. You know that Bolidt's craftsmanship requires time – the decking material needs time to dry, for instance – and you have what it takes to secure that time. Amidst everything going on, you keep your calm and think about the smartest way to install the decking. You feel the pressure of the project, but you don't let it get to you.
As project manager, you will take a lead role ensuring that the project is delivered in phases and on time. You will not do this by bossing people around. Instead, you are someone who gives the proverbial pat on the back to motivate colleagues and also keep all the others at the yard 'Bolidt-minded'. Your motto: listening will get you further than shouting. You will do everything you can to ensure that the installers can do their job properly. That also means that you will help out at times, whether it is sanding part of a deck or getting everybody sandwiches. Respect is not something you will automatically get from your colleagues, you will have to earn it.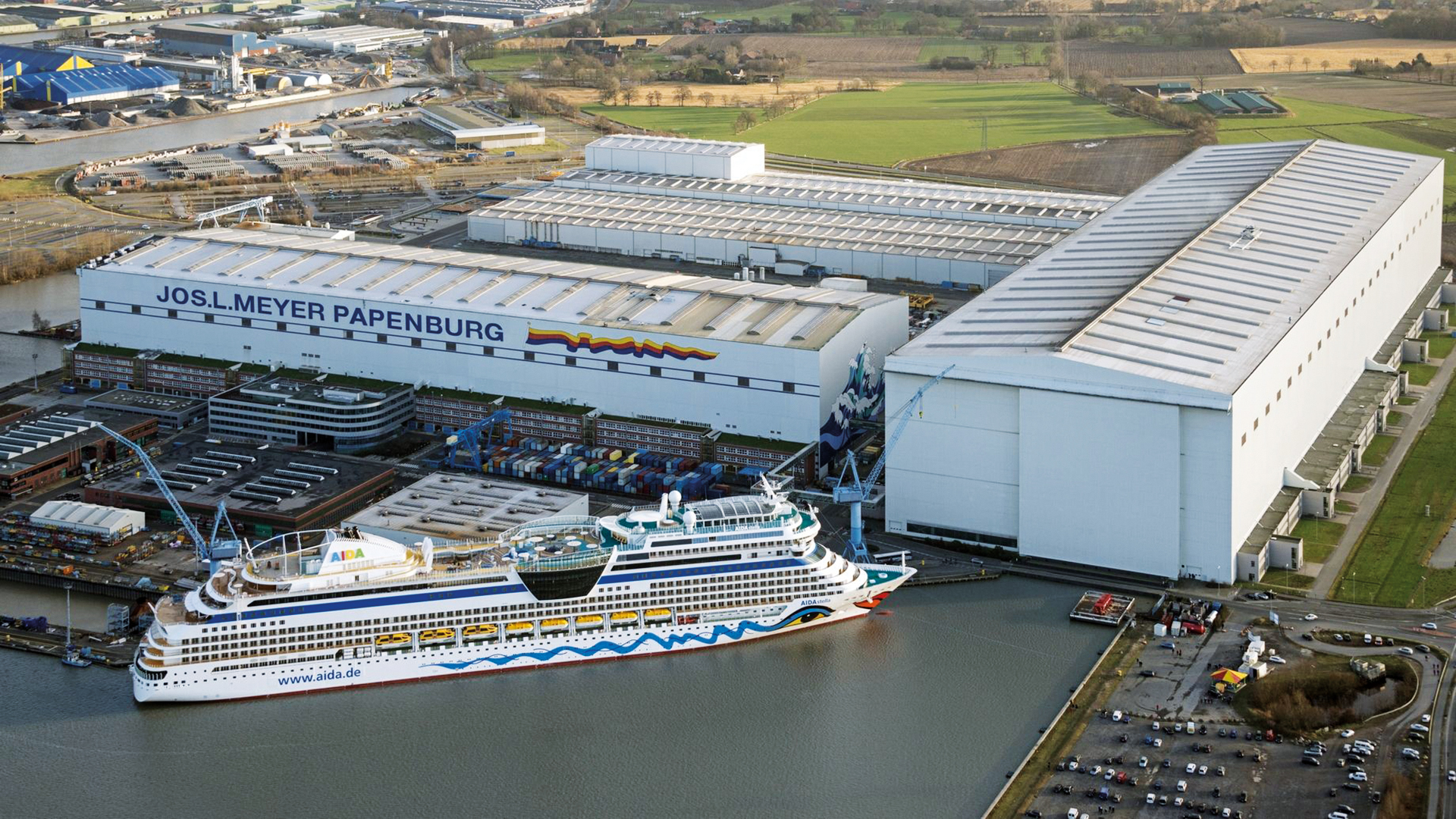 About you
In Papenburg you will need to be resilient. While the work continues 24/7, you will have many things to deal with – especially in the beginning: you need to get to know the materials Bolidt works with, build your network at the shipyard and keep things running smoothly. You will work and live in Papenburg, away from family and friends. One consolation: Bolidt will be your new family and its members will go to great lengths for each other. The team spirit is very strong and there is a sense of camaraderie that is hard to find anywhere else. Whether you have worked as an international project manager before, have some life experience or have travelled all over the world: there has to be something showing that you are up to the adventure in Saint-Nazaire. You are, in other words, a bit of a freebooter who doesn't feel the need to settle down, but has an appetite for the unknown and for hard work.
Additionally: you think at a higher education level. Experience in a similar position within an international project organisation is a plus, but not a must. You are fluent in Dutch and in English. Knowledge of the German language would be an advantage, but is not essential: the working language at the yard is English.
Step 1. Apply in your preferred way.
Step 2. You will be invited by our recruiter Ezra for a first interview.
Step 3. Through to the second round, you will have an interview with the manager of the department.
Step 4. We will come back with a proposal.
What we offer you
Bolidt is an international, innovative and creative company, where initiative is rewarded and you will have every opportunity to grow. We offer you an independent job with the global market leader in marine decking for cruise ships, but also a wonderful opportunity for a unique adventure. The job requires many different skills, but will also allow you to develop yourself at a fast pace. You will get plenty of freedom to shape your role, while receiving support from the senior project manager who knows what is going on and serves as your sounding board and safety net. Moreover, on Bolidt's behalf, you will be responsible for an enormous ship slowly taking shape. That gives a sense of pride you are not likely to experience anywhere else.